Sternian Cricket 2019
Sunday 23rd June 2019
Lord Wandsworth College
The sun shone once again on the Sternians as they took on the College 1st XI in the annual 20/20 match.  The boys' captain, Alex Brown, won the toss and elected to bat, a decision which was a little to the chagrin (and conSTERNIANation) of Sternian captain, Mike Salmon, but a decision, as it turned out, which proved to be the right one as the boys racked up a score of over 180 mainly due to some excellent batting by Joe Wheeler and a flurry from James Young.
The new ball was taken by Tim Salmon and Ryan Wilks but Sternian successes were few until the last few overs when the other Salmons, Toby and Mike, removed several of the school batsmen.  After we had seen a few overs from Tom O'Connell and Ben Read and the boys had enjoyed Robbie Heywood's attempts at off-spin, Toby clean-bowled a couple in spectacular fashion and Mike put paid to a couple of key players late on.  Christo Arundel made the best attempt at chasing down a daunting target while Robbie struggled to find some form at the other end.
It has been rare for the College to win against the Sternians but, once Christo had holed out to a well-taken catch by James Young, the challenge fizzled out somewhat and the trophy went to the school for a change by some margin.  Joe Wheeler had a very good day by following up his admirable innings with a bag of 5 wickets.
The boys were bolstered by Messrs Rayner and Ikin from the College staff, the latter remarkably hitting the stumps on two occasions but without dislodging the bails?!
Many thanks to Mike Salmon for managing the Sternians team, to Dave Beven for organising on the home front, to Chis Huffam for being the official paparazzo and, of course, to Edward Walker in his final year as the staff and Sternians liaison guru.  Peter Booth was on hand to give an appropriate eulogy on Edward's behalf and to present him with a splendid caricature created by Chris Huffam's daughter.
Clive Hicks
More photos in the gallery under the flickr tab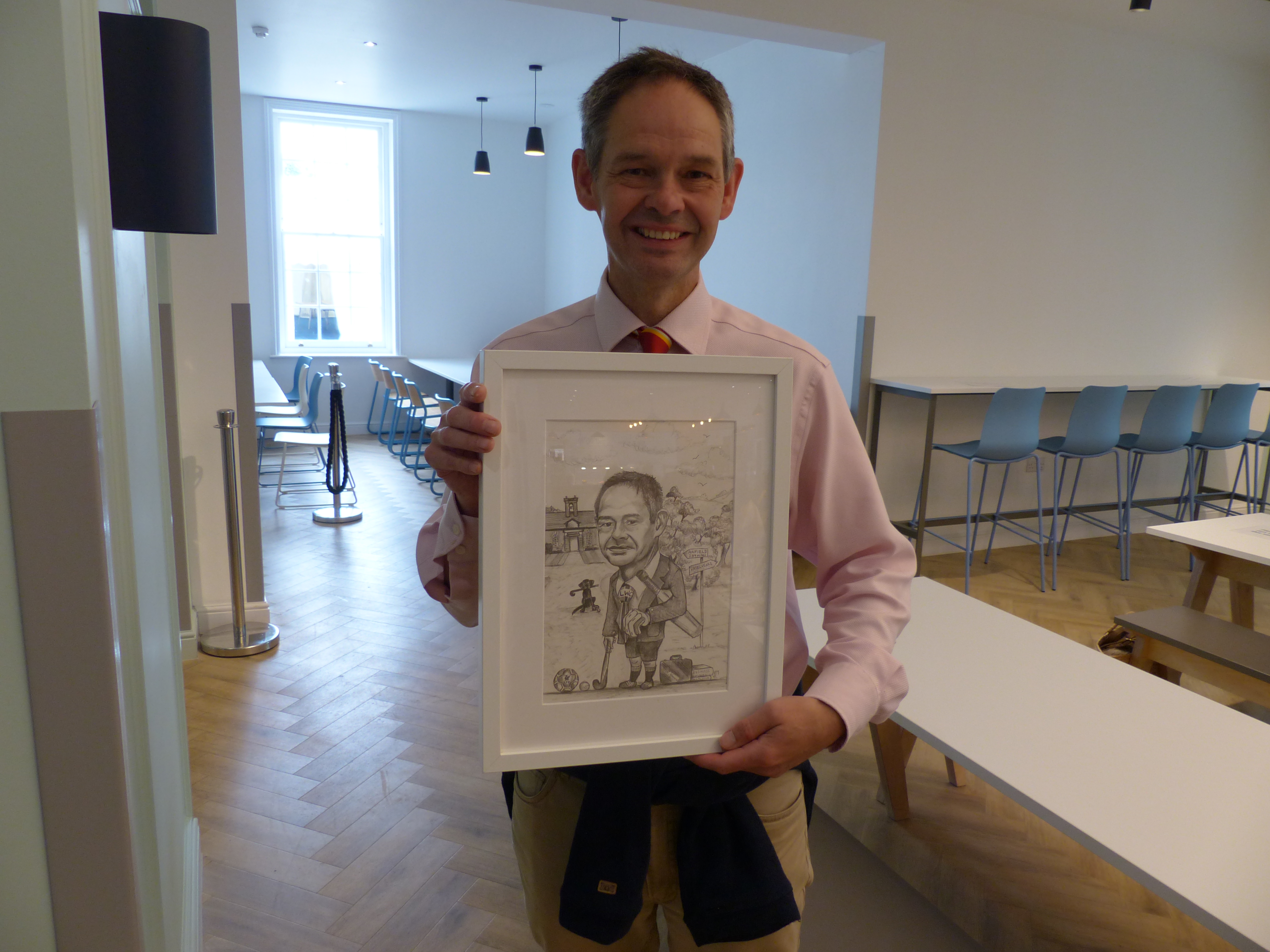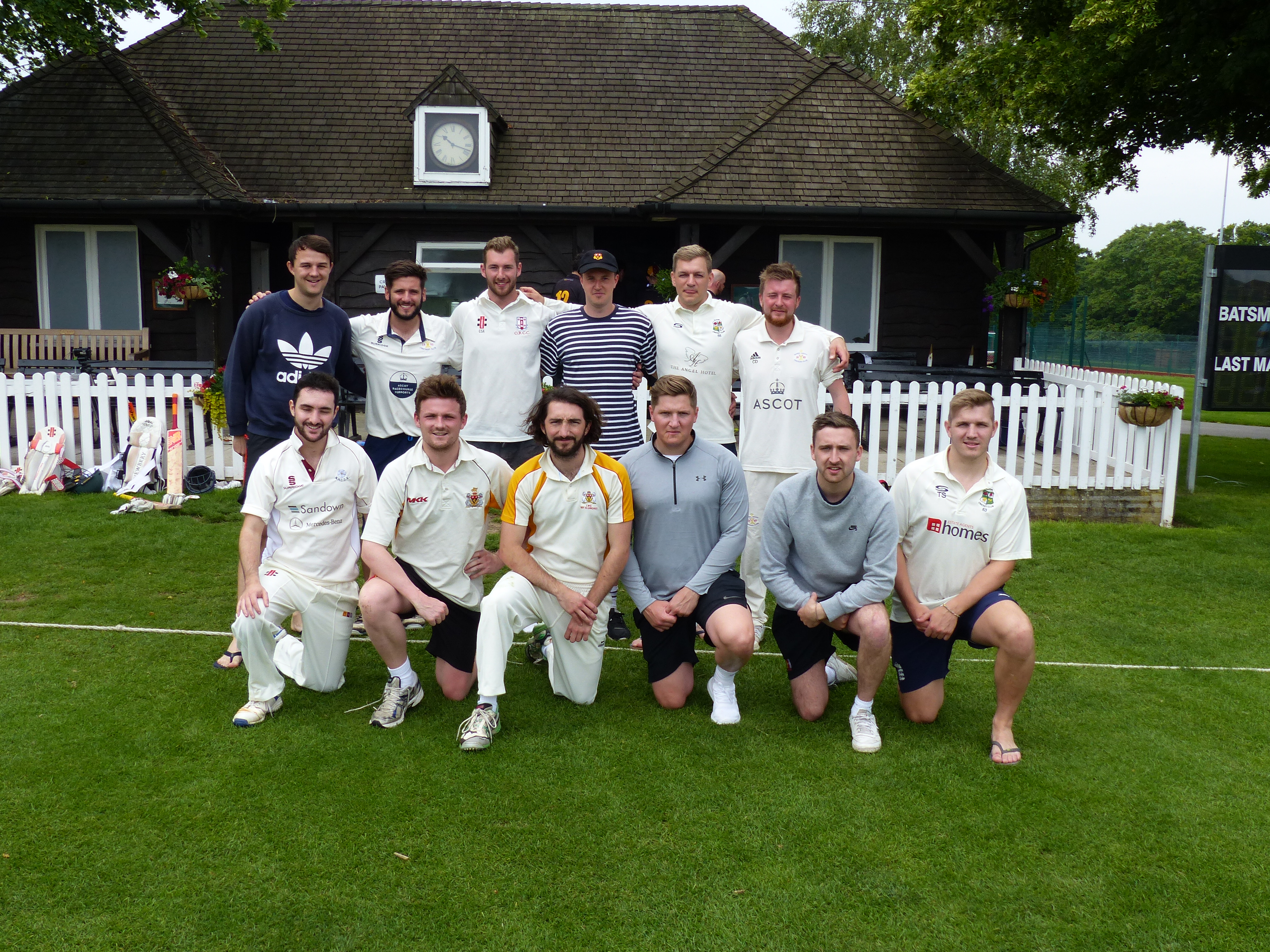 Team:
Left to right standing:
Robbie Heywood (2012 Sutton), Ryan Wilks (2009 Hazelveare), Christo Arundel (2010 Sutton), Tom O'Connell (2008 Hazelveare), Mike Salmon (capt) (2008 Summerfield), Calum Dougal (2011 Summerfield)
Kneeling: Jamie Read (2018 Sutton), Freddie Wilson (2011 Sutton), Ben Read (2011 Sutton), Tim Salmon (2010 Hazelveare), James Hampson (2014 School), Toby Salmon (2014 Sutton)